Configuring Email in Outlook
The following series of screen shots show you how to setup an email account in Outlook. This account is for account@yourdomain.com.
Choose 'Tools' and 'Email Accounts...'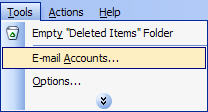 Now choose 'Add' and select POP3...'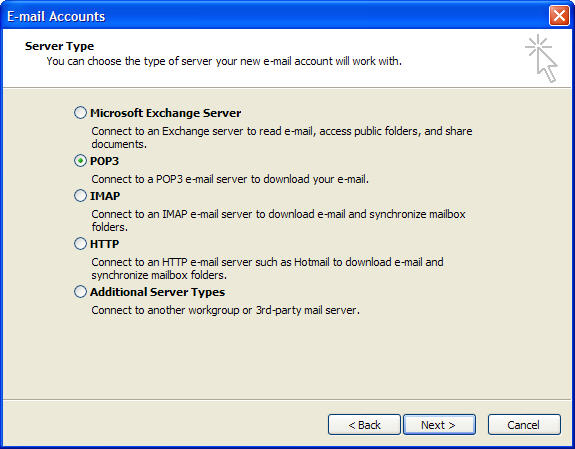 Account Information: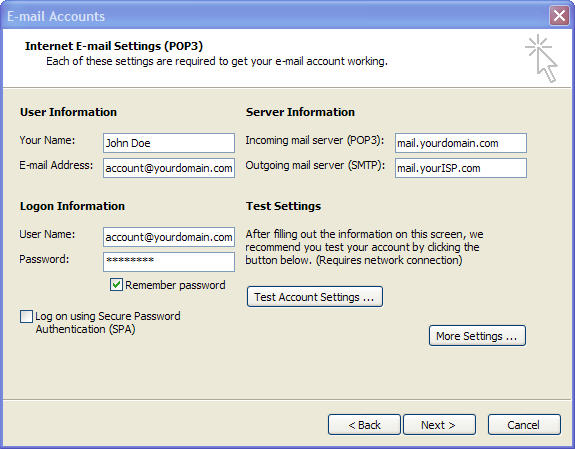 Click on Finish. You've done it. Your account is set up.
Other Email clients
These directions are for Microsoft Outlook. It presents the required information for a POP3 email account that may be used as a guide for other email clients.
Web-based email access is available at http://mail.yourdomain.com.